Firstly, thank you to everyone who's shown an interest in my SQL 4 CDS XrmToolBox tool! I've been busy working on the difficult second release, and I'm pleased to announce version 1.0.3 is in the new Tool Library today!
If you're using it, please give it a rating while you're there 🙏
What's new?
The two main focus areas of this update are extended SQL compatibility and integration with FetchXML Builder.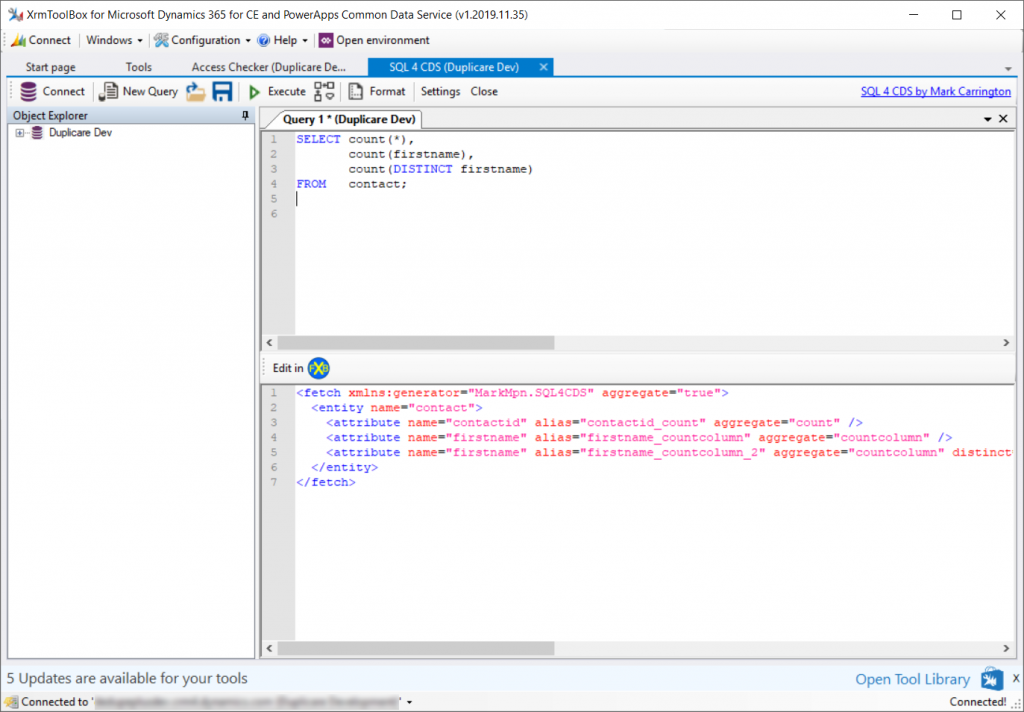 Each FetchXML view now has an "Edit in FetchXML Builder" button at the top which allows you to switch to everyone's favourite FetchXML editor and make use of all the power there of editing the query further or converting it into various other formats.
The SQL to FetchXML conversion now also understands a wider range of queries, including:
Additional filter criteria on joins
Improved aggregate support
Wider support for aliases
What's next?
For the core query language of CDS, FetchXML seems poorly documented and understood. Many things I've picked up from old blogs or simply trial and error.
I've learned a lot about FetchXML while writing this tool, so look out for a mini-series on some of the SQL 4 CDS features and the weird and wonderful things that have driven me nuts over the past few months!