I'm pleased to announce the release of PCF Usage Inspector v1.2.1 for XrmToolBox today. This release adds some key new functionality to let you make sure you're using PCF controls consistently across your environments.
If you've just developed or imported a great new PCF control, PCF Usage Inspector can help you make sure it gets used everywhere for a great user experience.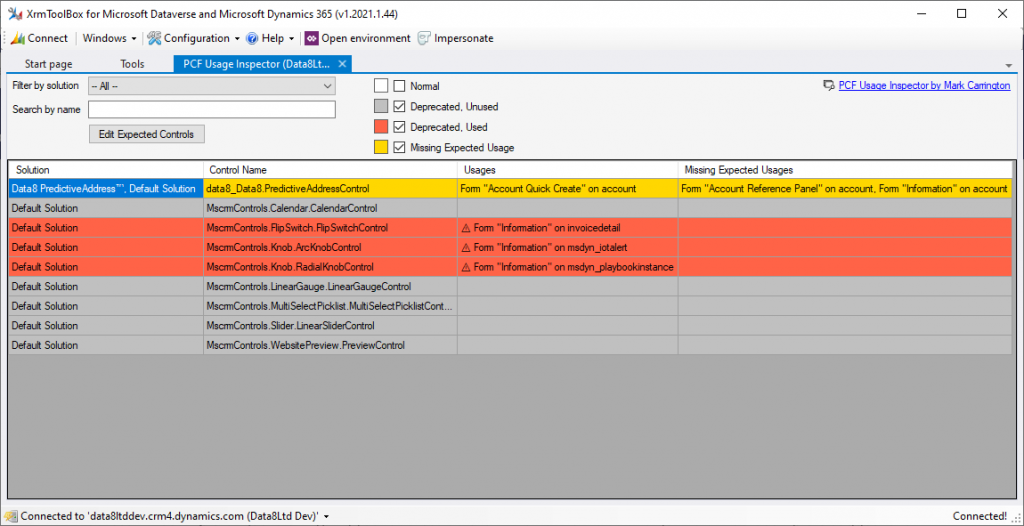 As well as showing a list of the PCF controls and highlighting any that are deprecated, you can now also manage a set of rules for what PCF controls you expect to be used for different attributes. For example, I might expect that the Data8 PredictiveAddress PCF is added to all Account forms for the Street 1 field, or that the toggle control is used for all boolean attributes. By clicking on the "Edit Expected Controls" button you can now set up rules to describe this: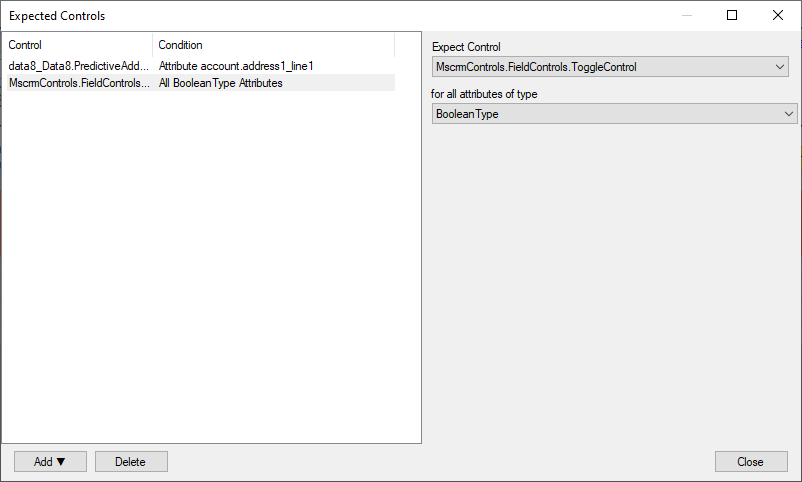 Once you've selected which controls should be used for which attributes, the main screen will refresh with any controls that aren't being used everywhere they're expected highlighted in yellow.
Your rules are applied to all environments so you can apply a consistent user experience everywhere.
You can install this latest version from XrmToolBox – please update it today to check you haven't missed your expected PCF control off any forms!