Know SQL and want to access your CDS/PowerApps/D365 data? Enter SQL 4 CDS, my XrmToolBox plugin to get a SQL Server Management Studio type interface to query your data!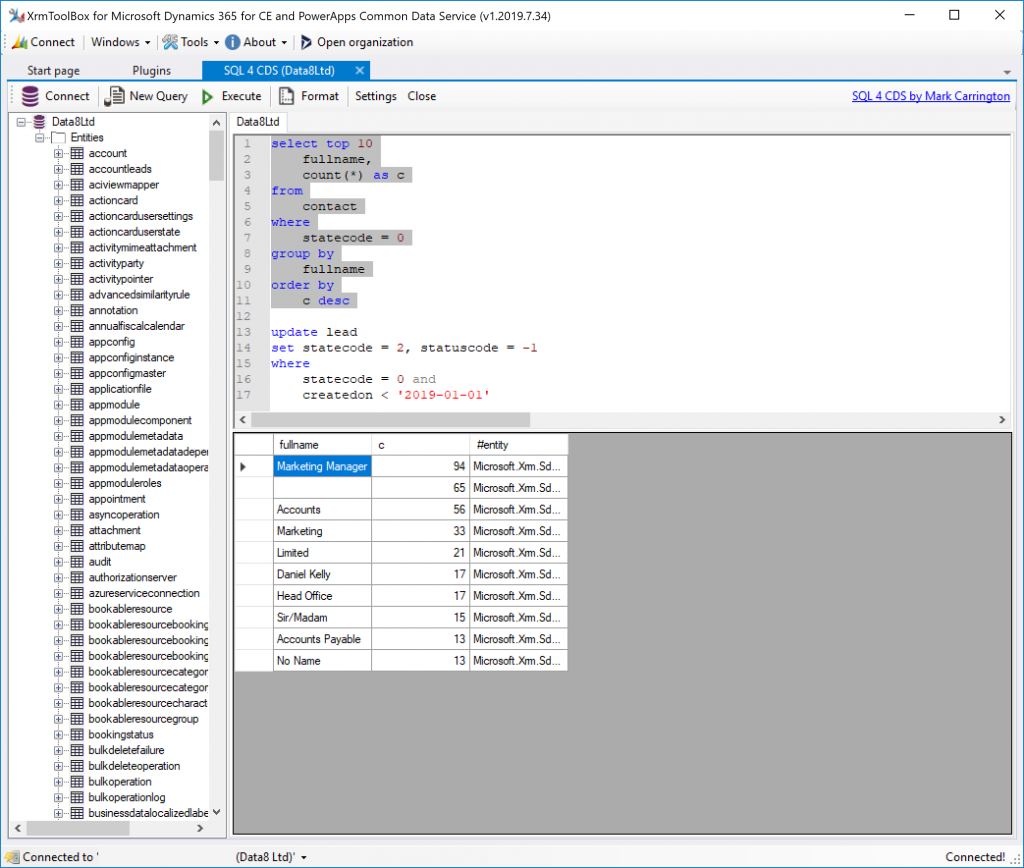 Using standard SQL syntax, execute SELECT, UPDATE, INSERT and DELETE statements against your CDS instance.
But wait! I thought you couldn't run SQL against online instances, and wasn't supported for on-premise?
Don't worry, SQL 4 CDS translates each query to supported FetchXml before it executes the query.
As well as executing the query directly, you can also choose to view the corresponding FetchXml as a quick way of writing FetchXml queries using your existing SQL knowledge and reuse them elsewhere.